September 19th
Pasadena Convention Center
7902 Fairmont Pkwy, Pasadena, TX 77507
About this Event:
OGGN Conference will allow attendees to learn about new and existing industry codes and standards, hear about emerging trends from experts and discuss new issues they face.
As an exhibitor, you will have a unique opportunity to reach both new and veteran operators, managers, and industry leaders.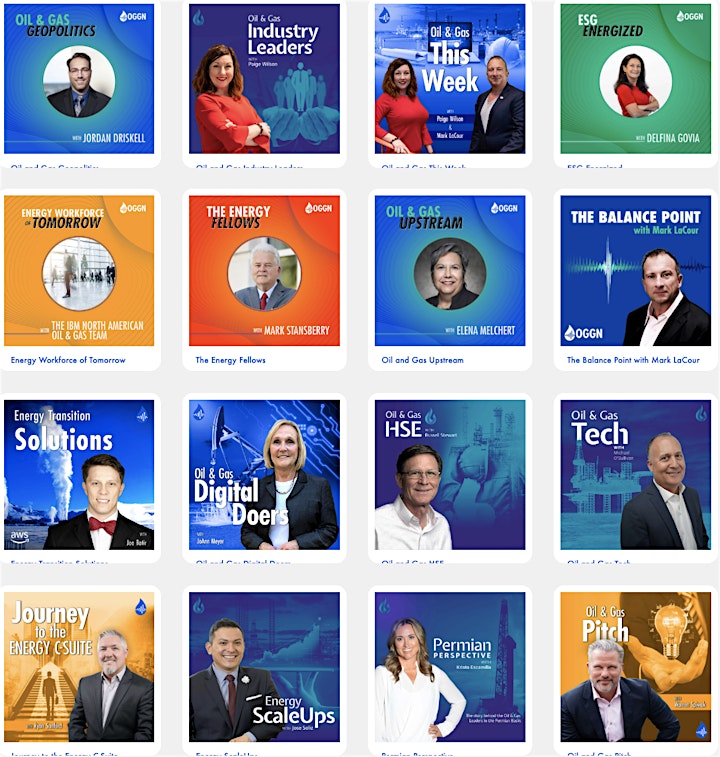 David Reid Chief Technology Officer and Chief Marketing Officer with NOV, shares why he is attending The Energy Continuity Conference
Why Exhibit at the OGGN Conference?
This industry-first event provides you with a unique opportunity to showcase your "energy continuity" solutions to qualified oil, gas, and other energy professionals.
Serving a niche in the oil, gas, and energy industry, the OGGN Conference puts you in front of the stakeholders who are in need of your expertise and insight.
The aim of the conference is to educate attendees on the options available to them in times of business and operational upheaval. By exhibiting, you position yourself as a go-to provider for their answers.
Industry Speakers with 15 – 30 Minute Breakout Sessions
Selected Exhibitors will have the opportunity to present and speak on the following topics:
1.) Turnaround Manager
2.) Natural Disasters
3.) Workplace Violence – Active Shooter
4.) Physical Security & Cyber Security
5.) Emergency preparedness
6.) Crises Management
7.) Environmental Response
8.) Supply Chain Security
9.) Disaster Recovery – Preparation for Technology Failures
POINT OF CONTACT
Freddy Goerges
7`3-409-6127

General Ticket – includes admissions to the entire event, plus lunch is provided. Enjoy time to network, listen to our expert speakers and visit vendors from across the industry to be better prepared for when disaster strikes.
General Ticket $50
Admission
Lunch
Networking
Name Tag
VIP Ticket $100
Admission
Lunch
Name Tag
Listing in the Events Directory
Attend Breakout session
The VIP – pass includes general admission plus VIP breakout sessions with one or more of our speakers to ask questions about your business, process, and people. Space is limited, be sure to register today!

EXHIBITION REGISTRATION IS LIMITED
Space is limited to only 100 exhibitors. With over 500+ attendees planned, this event offers you a platform to spend quality time with downstream and other energy senior-level executives and decision-makers.
EXHIBITORS $1,000
1.) 10 x 8 Exhibitor Booth includes (1) 8' Table and (2) Chairs
2.) Pipe and Drape*
3.) Prefered Booth Location for early Exhibitors
4.) modalpoint BD Training
4.) Apply to be an Expert Speaker in our Breakaway Sessions
6.) Have an Ad Printed in the Directory
7.) Company logo on the Conference website linked to your site
8.) Power upon request
9.) Access to WIFI
SPEAKING SPONSORSHIP OPPORTUNITIES: $4,900
OTHER SPONSORSHIP OPPORTUNITIES:
1.) Lunch Sponsorship – Signage and marketing collateral at the Lunch Area plus 5 min Speaking Time
2.) Tote Bag Sponsor – Each Attendee will be given a Tote Bag at entry.
3.) Lanyard & Name Tag Sponsor – Have your company on each name tag.
4.) Happy Hour Sponsor – Signage during the Happy Hour & Networking, plus 5 Min speaking time
5.) Business Directory Sponsorship: Front Cover, Back Cover, and Full-Page Ad
6.) Post Survey follow-up email
POINT OF CONTACT
Freddy Goerges
7`3-409-6127