Faux | fō : French for "imitation, but make it chic".
French for "Imitation, but make it chic"
MEET THE OWNER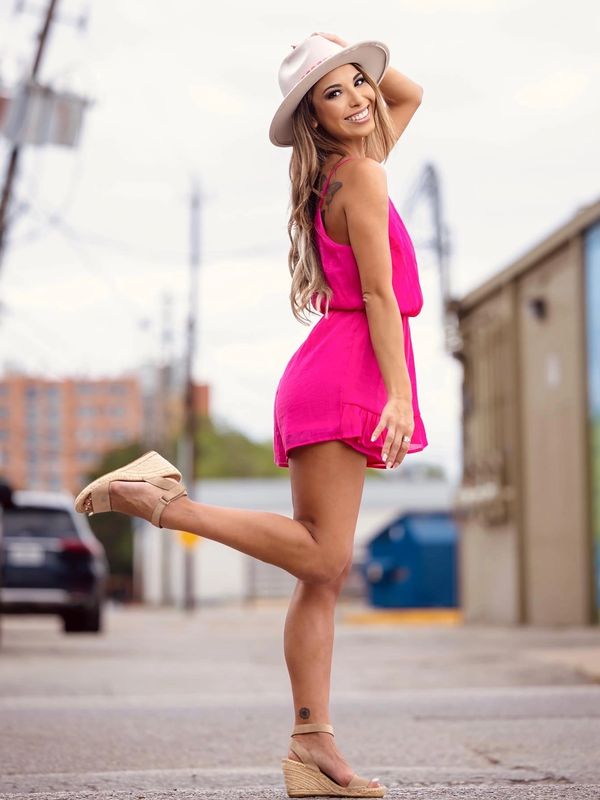 Christina Covert | Owner & Creative Director
I'm pretty certain my passion for interior decorating could have been detected early on when I'd spend entire days setting up my Barbies' houses, intricately decorating each room then begging my parents to not make me clean up my masterpiece of Mattel architecture and furnishings; Or maybe its when my dad finally said I could get a new Barbie House for Christmas one year, so I studied all of the toy-filled magazines that came in the mail like my life depended on this decision, circling the houses that had the best open-floor concepts and came with at least 200 furniture accessories to decorate with.
My mom made sure to keep that Barbie house through the years, its one of my favorite things.
Two weeks out of college, I started my career in real estate working for some of the top new-home builders in the country. I've worked in just about every part of the business from land acquisition, to construction, to sales. Throughout my career, I was often asked "Why Real Estate?", and regardless of what position I held at the time my answer was always: "Because a home is one of the most important parts of peoples' lives. It's where families are built, and where memories are made. Home is the one place that's theirs- no matter what, and I get to be apart of that".
Interior decorating has brought me so much Joy, from decorating my college apartments, to my own homes, to friends and families' and now others too. In a world full of chaos and things we mostly can't control- our homes are the one place we can.
After two years of planning, preparing, and lots of praying, it was time to take my love for real estate and home-building, and my passion for interior decorating, and marry the two;
thus, Wtfaux was born.
Thanks for taking a few minutes to learn how I got started!
I'd love to be apart of creating a space in your home that brings you joy each time you enter.
HOME DECORATING – ON YOUR BUDGET!
Whether you are looking to furnish your new home, revamp a room, organize a cluttered space, or prep for the holidays with seasonal decor, Wtfaux Interiors works within your budget to make your interior dreams come to life!
No project is too big, or small. From closet organization, or a kid's room makeover, to a laundry room you'll love folding laundry in, or a cozy master retreat you'll never want to leave- we've got you covered, without the high price tags! We'll discuss your goals and vision, and work together to transform your space within the budget that you set.
Contact us today to discuss your vision and schedule a consultation!