Gain your competitive advantage by creating the gap, not just bridging the gap.
In the past businesses made sales to buyers who had no access to information and so buyers trusted the data that was provided by sellers through their pitches, product spiels and glossy brochures. And then the Internet happened, and the Knowledge Economy was born. Buyers could now do their own research, undertake deeper due diligence, and begin to discern those relevant sellers from irrelevant ones . By rediscovering the power of STORY for SELLING, those who want to connect, convert and create change in their buyers world more effectively, are now able to tap into this under-rated resource. The B2BSTORYSELLING Circles will help you market your influence so that you can more profitably and confidently influence your market. This will help entrepreneurs to connect, build trust, sell change and win more business
Key Takeaways:
Understand the foundations of a relevant sales story
Identify the 3 types of story that differentiate you from every other seller
Learn how to tell stories that win the business.
OUR SPECIAL GUESTS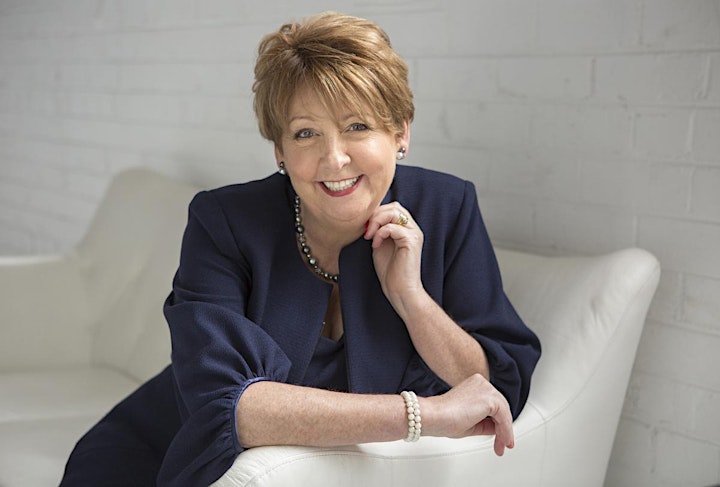 Bernadette McClelland
Companies hire Bernadette McClelland because of her thought leadership around sales leadership and StorySelling.
Combining an executive career in Corporate Australia, a penchant for human behaviour and a natural storytelling style, she delivers powerful strategies to businesses so they can connect and convert more economic opportunities.
She has proudly coached Harvard MBA students on their sales enablement curriculum, been the Master Asia Pacific coach for Anthony Robbins across twelve countries and had two of her five books endorsed by the legendary author, Brian Tracey. In addition, has recently been granted a Green Card as an 'Alien of Exceptional Ability in the field of Sales Leadership' by the USCIS and now a resident of the USA.
Having been named in the Top 50 Speakers globally by Top Sales World, she has shared ideas on sales leadership, strategic story and mindset and spoken on stages from the UK to Paris to Portugal, Atlanta to Alice Springs, Sydney to Chicago, New Delhi, New Zealand and New York City, Bangkok to Brisbane, and Melbourne to Minneapolis.
Her articles have been featured in The Age, BRW, India Economic Times, Jeweller Magazine and Australian Financial Review and she has also been awarded one of the Top 35 Most Influential Women in Sales Globally. A high content, warm and direct speaker who walks her talk, you will be remembering her relevant insights and humour well after you leave the event.

The Nasdaq Entrepreneurial Center is a 501c(3) public charity whose mission it is to make entrepreneurship accessible to all. We deliver world-class resources and mentoring to enable every entrepreneur across the globe to realize their maximum potential. Please join us and make your gift to ensure these transformative programs may continue to reach the underserved.
All Nasdaq Entrepreneurial Center programs and services are extended to the public on a nondiscriminatory basis. Reasonable accommodations for persons with disabilities will be made if requested at least 48 hours in advance of this event; please send an email to [email protected] with the subject header ACCOMMODATION REQUEST. For assistance with registration or other technical difficulties, please contact [email protected]