Events in Houston and other Houston Events for Networking
How Non-Techies Can Launch Successful Tech Startups
June 16 @ 11:00 am

-

12:00 pm

PDT
Nelly Yusupova, CTO, Startup Tech Advisor, Entrepreneur, shares what non-technical founders need to know
As a non-techie, If you want to launch a successful tech startup, your goal shouldn't be to learn how to code it…your goal is to learn how to build the right team and implement the right processes to execute your idea and bring it to market as fast as possible, so you don't miss the market opportunity.
Join us for a FREE online masterclass, where Nelly Yusupova, CTO with 18 years experience, Startup Tech Advisor, and creator of TechSpeak for Entrepreneurs, will share what non-technical founders need to know to launch a successful tech startup.
You will learn:
The one most important skill that you must have in the early stages of your startup to be successful.
Why it's so hard to find a technical co-founder or CTO and what you should do instead to get your idea off the ground.
Two money saving skills you should have to test ideas without engaging a developer!
How to define your MVP properly to reduce the cost and time of development
The importance of process
OUR SPECIAL GUEST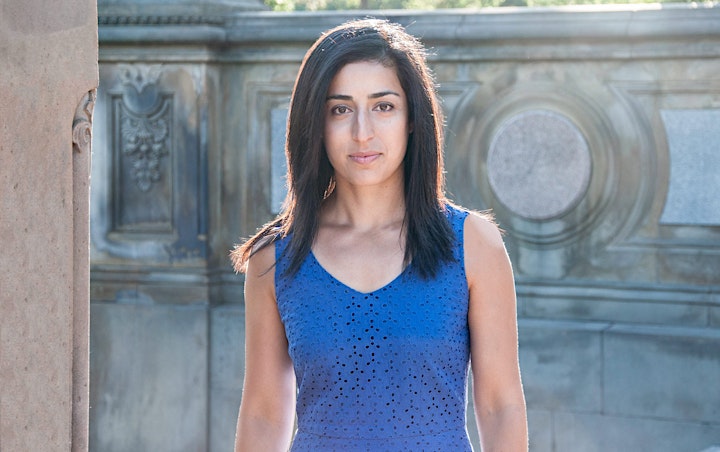 Nelly Yusupova
Nelly is a CTO, with over 18 years experience, leading companies to technical excellence. She is a start-up tech advisor, outsourced CTO, and the creator of TechSpeak for Entrepreneurs. Nelly is on a mission to help entrepreneurs minimize technology mistakes and through her online masterclass TechSpeak for Entrepreneurs, she provides the roadmap to successfully manage technology teams and projects.
Just recently included in Fast Company's, "League of Extraordinary Women", Nelly has been at the forefront of the women' s movement online since 1999 and is a Wall Street Journal's "Woman on the IT Fast Track".
Nelly is a speaker and presenter for many organizations and major industries events including: Women's Enterprise Center, NY Entrepreneurs Business Network, Small Business Summit, BlogHer, Social Media Jungle, Mom 2.0, BlogWorld, and has been featured in INC Magazine, NBC Today Show, Fast Company Magazine, NewsDay.com, O'Reilly, SmartMoney, SmallBiz, TechRepublic, Women's Radio.

The Nasdaq Entrepreneurial Center is a 501c(3) public charity whose mission it is to make entrepreneurship accessible to all. We deliver world-class resources and mentoring to enable every entrepreneur across the globe to realize their maximum potential. Please join us and make your gift to ensure these transformative programs may continue to reach the underserved.
Networking: Reinvented!
See Who's Attending, Market Yourself & Connect… BEFORE THE EVENT!
Ncrowd….Connecting Tomorrow, Today!