Join CFAH for our Annual Meeting & Casino Night!! We will be celebrating the end of our 2021-2022 programming year at The Junior League!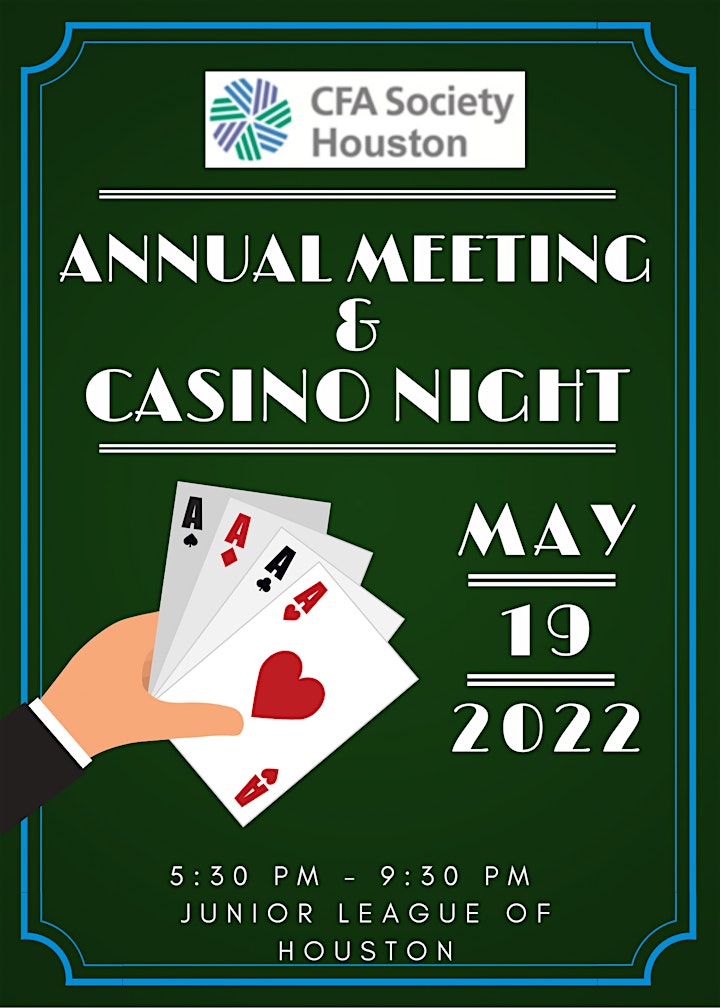 Dinner, drinks and casino games will be available in what will be a guaranteed night of FUN!!
CFA Houston members receive a complimentary ticket. Additionally, all CFA Houston members are welcome to bring ONE guest.
There are two separate registration links (one for members and one for guests). Please make sure you are registering under the correct link!!